Temper 1st First Day Collections Stands 3rd Third Position at Box Office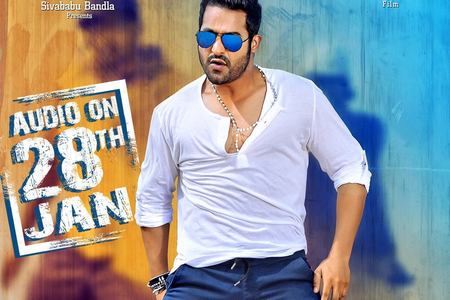 Contrary to the expectations about First Day records, Jr NTR and Puri Jagan's 'Temper' got limited to the third position. Despite the huge hype engulfing the movie, 'Temper' managed to pocket less than Attarintiki Daredi and Aagadu on First Day in the two states of Andhra Pradesh and Telangna.
Manchu Manoj's Marriage and engagement details | Mega Fans Should Watch 'Temper'
On its very first day of release (Feb 13), Temper managed to hit 10.68 crores mark. This happens to be NTR's career best opening figures, while it is third best in Telugu Film Industry's history. Earlier, Attarintiki Daredi collected 10.75 cr and Aagadu 10.72 crore in AP and T on their day of release. 'Temper' hasn't broken any first day records in individual areas like Nizam, Ceeded and any Andhra districts. However, this is NTR's best and the best of 2015 till date.
Anchor Anasuya Is The Biggest Selling Point | Nandamuri Fans Attacked Jr Ntr's 'Temper' Theatre
Considering the theatrical values at 42.5 crores nearly (we have earlier reported that Temper is riding high with 43 cr investment on its shoulders), Temper will be amassing nearly 22 crores on the first weekend.