Anchor Anasuya Is The Biggest Selling Point
Anasuya Hot Spicy Dance HD Photos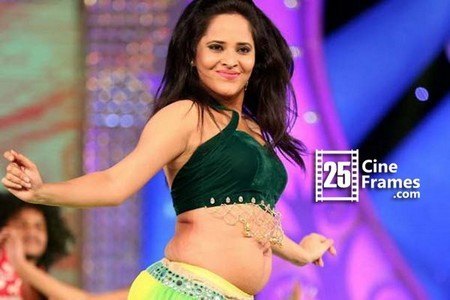 The basic fundamental for any business is that its product should have a selling point. This is the same with the entertainment industry. Any film or event which is helmed needs to have a selling point and right now, one hot anchor has become the key for a prestigious event which was held recently.
We are talking about the hot and sensuous Anasuya Bharadwaj and she has become the selling point for the telecast of the GAMA (Gulf Andhra Music Awards) in the TV channel. The first promo was unveiled and it revolved completely around Anasuya's stage performance during the awards night.
Anasuya Hot Spicy Dance HD Photos
After being seen as an anchor in TV and also for film related events, this is a totally different and hot avatar of Anasuya which has grabbed the attention of many. The recorded telecast of the awards night would be happening soon and with Anasuya leading from the front, this would get huge TRP.