Real facts behind Kajal-Stalin case
Bellamkonda Suresh denies suicide? | Actress arrested for killing Husband | Mahesh Babu and Arnold Schwarzenegger to attend?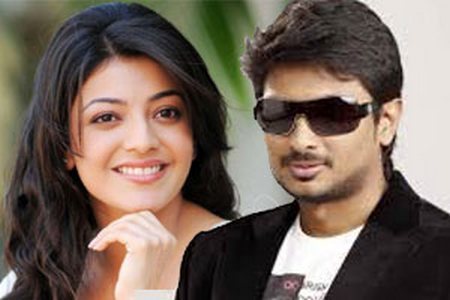 It is known that Producer-turned-Hero Udayanidhi Stalin filed a complaint against Kajal Agarwal with Tamil Film Producers Council (TFPC) over Rs 40 lakhs advance amount which he has to receive from the actress. Here is the series of incidents that led to the complaint…
Actress Divya Sri Arrested in Prostitution | TV Anchor Harshavardhan Arrested | Actress Roja divorce ?
1) Kajal signed Udayanidhi Stalin's movie 'Nanbaenda' as female lead and got paid Rs 40 lakhs as advance.
2) Makers dropped Kajal for some reasons and roped Nayantara in her place.
3) Kajal was asked to return the advance, but she assured that the amount could be adjusted when she signs a film with Udayanidhi Stalin in future.
4) Hence, Kajal was approached for Udayanidhi Stalin's next project. She, however, turned down the offer citing date issues.
5) The Production House then asked Kajal to return the money back, but she continued to prefer escapism whenever the matter was brought to her notice.
Hence, Red Giant banner approached producer's council and the complainants say rules were in their favour.
As per rules, Producer cannot demand the actor to return the money paid if he/she had taken part in the shooting at least for 1 Day. In this case, Kajal didn't even work for 'Nanbaenda' even for a single day and so she was left with no other option.