Mahesh 'Aagadu' Interval Twist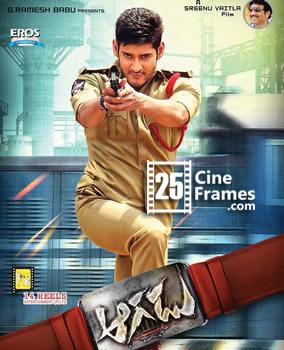 Director Srinu Vytla believes in giving more and more punches to audience in the form of punch dialogues and high voltage action scenes. May be for the first he is doing the magic with screenplay to reveal an interesting twist in story as interval twist of 'Aagadu.' Yes, media sources and film reports say that Mahesh Babu who is publicized as playing Encounter Specialist Shankar in the film is not exactly the cop.
It is a friendship thread between Mahesh Babu and undisclosed actor which makes him take the place of a dead cop in the process of revenge. Srinu Vytla unlocks this suspense thread with a huge action scene as interval block of 'Aagadu.' With those kicking mass mannerisms from Mahesh Babu as a full mass police officer in the trailer, definitely one would assume this as a regular cop action story. But, it is different with Vytla touch.