Jr NTR's Lady Fans Makes Things Easy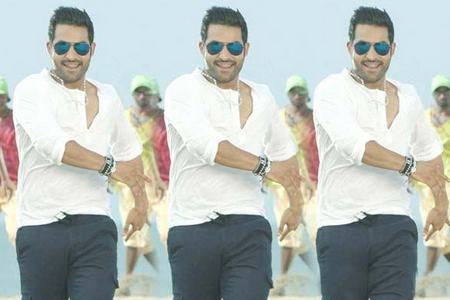 When compared with the likes of Mahesh, Allu Arjun and Prabhas, surely our mass star NTR is on the lower-side of heavy lady fan following. But not anymore.
7 Unknown Things About Ramanaidu | Ram Charan's Airlines named as 'Trujet'
Jr NTR's newly carved out physical look and trendy costumes in 'Temper' started casting their magical spell already. They have won him new fan-bases among girls and women. His fully shaven facial look with trimmed hair-cut, sculpted muscles and the way he carried jeans and jackets attire is really stunning from Temper. Maybe we have to appreciate his stylist Ashwin and director Puri Jagan for bringing out that lover boy look in the mass hero. And this newly invented look along with latest fan base are a blessing in disguise for creative director Sukumar.
Actor Chandramohan Hospitalized Suffers with Heart Stroke | Rana's Emotional Breakdown Moves Hearts
Of course, Sukumar's films always have intelligent heroines who have that special love for heroes. Their intelligent romance coupled with intelligent middle-class like dialogues appeal to a lady fans to a larger extent. Now that Jr NTR got many girl admirers, surely Sukumar film have much more bigger reception that what it is expected.
Jr NTR and Sukumar's upcoming project will kick start from 1st week of March and is aiming January 8th, 2016 release.