Actor Chandramohan Hospitalized Suffers with Heart Stroke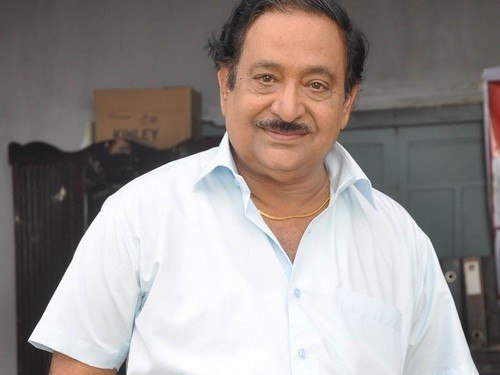 Senior actor, former hero Chandra Mohan's condition is said to be critical after he suffered a massive heart stroke today. He is rushed to nearby Apollo Hospital and is getting treated on ventilator there.
Rana Daggubati's Emotional Breakdown Moves Hearts | Chandramohan Suffers with Heart Stroke
Born in 1945 as Chandrasekhar Rao, actor Chandra Mohan happens to be cousin of director K Viswanath. He started career as character actor and second hero in Telugu movies and went on to do challenging roles including that of hero. During the golden years, he is best remembered for movies like Kalam Marindi, O Seeta Katha, Sankarabharanam, Padaharella Vayasu and Siri Siri Muvva.
Chiranjeevi about Dr Ramanaidu Video | 7 Unknown Things About Ramanaidu
After retiring from mainstream roles, Chandrmohan became quite busy for fatherly roles in Tollywood. In movies like Sankranthi, Desamuduru, Baadshah and Okkadine, he did decent comedy roles. Hope Chandra Mohan recovers soon and walks in pink of health.