Rana Daggubati's Emotional Breakdown Moves Hearts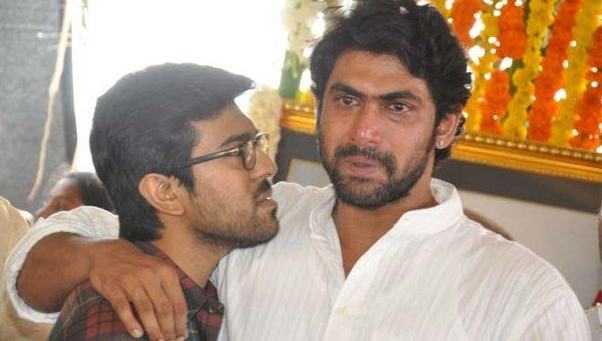 At the sight of celebrities paying homage to Dr D Ramanaidu's mortal body, it is his grandson Rana Daggubati who moved everyone's heart.
Ram Charan condolences to Ramanaidu's family VIDEO | Chandramohan Suffers with Heart Stroke
Actor Rana is visibly broken down, his cheeks and eyes are all red to due to continuous weeping. Even though his best friends like Ram Charan and Sharawanand tried to pacify him, Rana wept inconsolably. During the pyre-lit moment, Rana wept like anyone, unable to hide pain of his broken heart as he is very close to his grandfather Ramanaidu.
Chiranjeevi about Dr Ramanaidu Video | Pawan and Trivikram pay Homage to Dr. D Ramanaidu Photos
Many have seen only the flirtatious side of Rana all these days, being a hunk hero rumoured to be dating many heroines. But like his grandfather Naidu, he is also weak at heart and turns emotional at the slightest of the painful things. Naidu's death is a huge loss for Rana more than anyone because he feels like losing a great friend and philosopher.