Jr Ntr danced like a dream said Nora Fatehi
Pawan Kalyan's house was Demolished | Intresting News for Fans of Actor Mahesh Babu | A Female fan open letter to Pawan Kalyan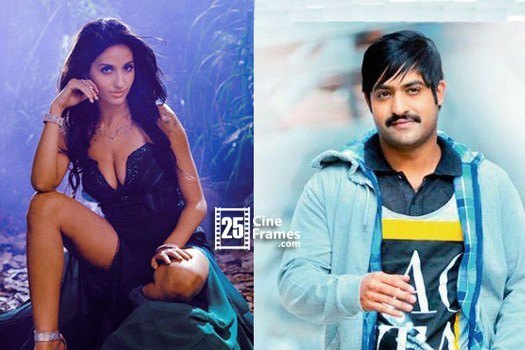 There are directors who import new item girls from Bollywood and Hollywood for every film.But if there is any director who has a special regard for item girls and even encourages them with special characters in his films, it is obviously Puri Jagannadh.
Puri Jagannath film known for having international item girls .He casted Brazilian model Gabriela Bertante in Devudu Chesina Manushulu and British choreographer turned- dancer Scarlett Wilson in Cameraman Ganga Tho Rambabu and recently South African model Nicole Amy Madell in Heart Attack.Now the maverick filmmaker roped Canadian girl Nora Fatehi for his next film Temper.
Nora Fatheti shook a leg with NTR for an item number in his upcoming film 'Temper'. Speaking to an English daily, the Roar actress said NTR can 'dance like a dream.'
''NTR is extremely flexible and dances like a dream. In fact, I was hoping to work with someone who can pull off crazy dance moves and NTR is one of the best in the business" Said Nora.
Puri showing special intrest on Adah | Avunu Heroine "Poorna" and Cameraman caught in Hotel room | R G V to commit suicide!
However this is not the first time heroine going gaga about NTR energetic steps .Almost all heroine who worked with him seen praising the Nandamuri hero for his speed dance moves. Nora earlier made her debut as 'commando in Roar' in Bollywood which immediately caught Puri Jagannath's attention.Puri and NTR are ambitious to complete the film very soon and release it on January 9, as a Sankranti special.
Prabhas given a bumper News | Swetha Basu revealed what happened in hotel that day | Venkatesh a man on his words and Law