He used to call me Raja – Chiranjeevi about Dr Ramanaidu Video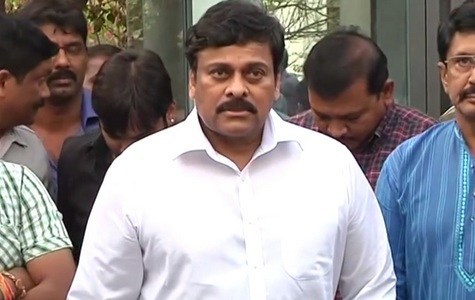 Telugu film industry has got an irreplaceable loss with the sudden death of Movie Mughal Dr. D. Rama Naidu. Film celebrities are personally going to Rama Naidu residences to pay their final tribute to the legendary filmmaker.
Mega Star Chiranjeevi, has shared his experience with Movie Mughal Ramanaidu garu to the media as,
"He used to call me Raja with love and affection. Ramanaidu always used to say cinema is only his life. It's a rare feat to make movies in many languages, it's an impossible task for anyone in the world and it is achievable only to Ramanaidu. He used to say that till last breath he will be making films. He is more like my father. My deepest condolences to Ramanaidu family".
[youtuberesponsive listtype="custom" listvalue="G7d5ewEHggY" center="true"]