Pawan Kalyan Asks BJP To Stand By Promise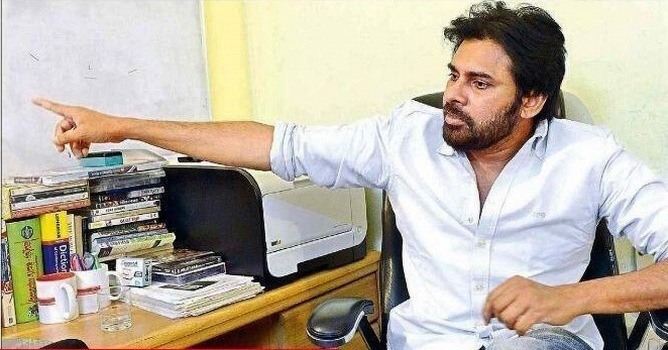 Finally, there is a word from Pawan Kalyan too. The Powerful star of Telugu cinema and the Janasena President has confirmed his stand regarding giving "Special Status" to residue Andhra Pradesh state. Calling BJP to stand by the promise it has given to Telugu people from AP, Pawan said, "I hope the BJP will not let down the aspirations of people who believed and supported them".
An Interesting Update On Baahubali movie | A die hard fan open letter to Jr NTR Shocked everyone
Accusing the Congress and making BJP partner of it, Pawan Kalyan recalled that the AP State Bifurcation Bill was passed in a haphazard manner last year in parliament. "BJP also agreed to grant "Special Status" to the bifurcated State of Andhra Pradesh as it would be the affected region. Now the time has come to stand by that promise", said Pawan, through his micro-blogging site. A development package is already committed in the AP Reorganisation Act, but we have to see how BJP takes it forward now. With none other than Narendra Modi's special friend Pawan Kalyan demanding the justice, the BJP seems to have no other option now.
With Parliament's Budget Sessions underway from Monday, demand to give Special Status to residue AP as promised by the then Congress government and supported by the then Main Opposition BJP. Members from TDP and opposition YSRC demanded for the same and now Pawan Kalyan has also joined the chorus.
Rakul Preet Sensational Comments  | Pawan Kalyan Warnings to AP Governament
Recently Congress boss Sonia Gandhi has also written a letter to PM Modi to grant the promised Special Status to AP, which allots special funds for developing infrastructure, building capital and others. Budget sessions of Parliament will last till May 8th, and an announcement is expected by then.