Pawan Kalyan Warnings to AP Governament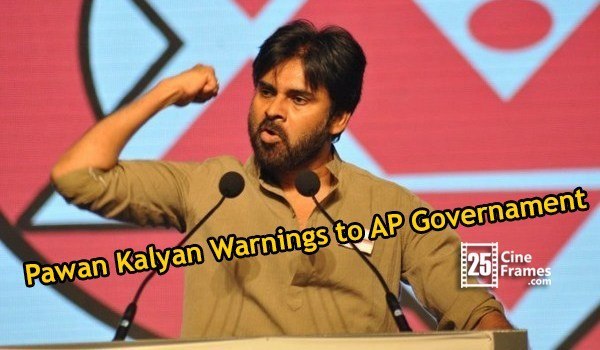 Actor-Jana Sena President Pawan Kalyan, who has been reticent and tight-lipped over the alleged delay in keeping up poll promises made by TDP-BJP combine, has finally broken his long-lasting silence. After rallying for TDP and BJP combine in the 2014 general elections across Telanagana, AP and went all out by pledging full support to the two political parties, Pawan said to have given ample time for the two parties to settle down in power at State and Centre respectively.
Now that it's nearly 10 months and little did State, Centre kept their promises, Pawan finally seems to have decided to "warn", "alert" them. Softly "warning" AP government, Pawan took to micro-blogging page Twitter where he wrote, "It's responsibility of AP state government to see to it that farmers, agrarian sector and its allied lives would not suffer. Government should take measures such that farmers wouldn't shed tears. Else it will have to face their angry."
"A lot of people have trusted TDP and BJP combine and offered them power. I hope they will live up to the people's trust," added Pawan. Although Kalyan's tweets were simple, there are strong enough and it has a lot to convey, opine political pundits. Let's wait and see how the top brass of TDP and BJP would react to Pawan Kalyan's comments.