Mahesh Babu & Pawan Kalyan – The Bipolar Of Tollywood
Trisha Krishnan Marriage details | Is Produer spending over Buget on Temper?  | Pawan Kalyan Will Turn Up On Jr NTR's Date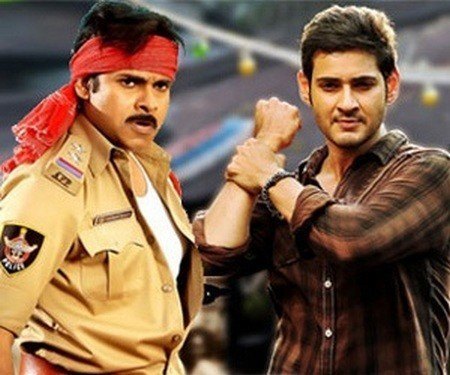 How familiar are you with the evolution of Telugu cinema? Are you interested to know something unique and appealing? Maybe what we are about to share could intrigue you. We are talking about the way the industry has been dominated in a particular vertical. During one era, Tollywood was ruled by the duo of NTR-ANR.
Junior Artist Krishnaveni Arrested In Prostitution Case | Ahuti Prasad is no More! | What was Modi And Pawan Kalyan's future plan?
And then came the era of Chiranjeevi-Balakrishna-Nagarjuna-Venkatesh. Though they were the four biggies, the main war was always between Chiru and Balayya. The point we are asserting is, Tollywood has run on a bipolar scenario. So, what is the situation currently? Is it unipolar or bipolar? Well, the two big names in contention right now is Pawan Kalyan and Mahesh Babu.
But can we say that PK is way ahead of Mahesh? If we look at his recent graph, he is riding high with back to back blockbusters and he also got the PM's recognition by becoming the shadow on both winning governments in state and center. Ultimately, success matters a lot. If Pawan's new movie 'Gopala Gopala' becomes a hit then he would be on top for the next four years.
As for Mahesh, he has seen back to back flops and if he had scored hits then he would have gone up. But still, even today when a Mahesh Babu film is on the anvil, the expectations and business runs high just like his blockbuster hits. That way, we can deduce that Tollywood is still in bipolar situation because both are on par and continue to rule the industry dynamics.
Final warning for Pawan Kalyan fans from Chiranjeevi | Charan enjoying late night party with Lakshmi Rai | Fans Shocked with 'Mukunda' Controversy!