Ahuti Prasad is no More!
Junior Artist Krishnaveni Arrested In Prostitution Case | Gopala Gopala Audio Release Date Finally Confirmed | Pawan Kalyan Official Twitter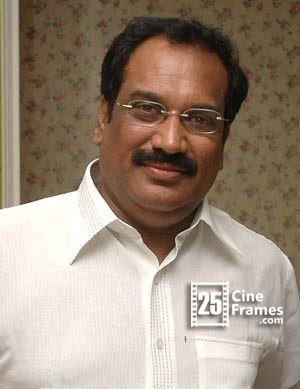 It what is said to be yet another bad news for the Telugu film industry, renowned character artist Ahuti Prasad passed away a short while ago in Hyderabad. He was suffering from Colorectal cancer from quite some time now, and passed away due to his prolonged illness.
Hansika Motwani Romeo Juliet kissing video | Final warning for Pawan Kalyan fans from Chiranjeevi
Ahuti prasad came into the limelight with Shyam Prasad Reddy's hit film Ahuthi. This film brought him huge recognition and was later started to be known as Ahuti Prasad in the industry. He has acted in more than 100 films and has received the prestigious Nandi Award twice in his career.
His last film was Rudrama Devi which is still in the post production phase. 25CineFrames is deeply saddened with this news and pays deep condolences to his family in the time of grief.
Charan enjoying late night party with Lakshmi Rai | Fans Shocked with 'Mukunda' Controversy! | Nayantara Bursted with Anger