What was Modi And Pawan Kalyan's future plan?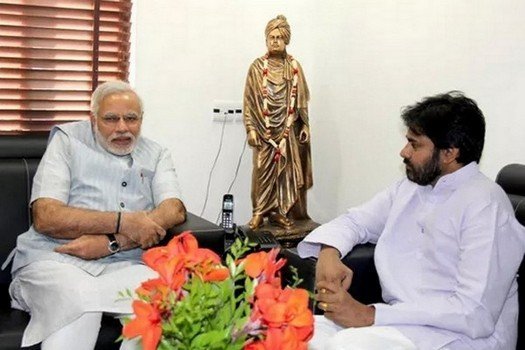 Well, the Power Star of Tollywood pawan Kalyan has no doubt made his own mark in the political scenario and also caught the national attention. Now, Pawan has been given the greatest opportunity to become the brand ambassador of the Swacch Bharat Campaign.
When Modi nominated few names for the first time he did not even think about nominating Pawan who helped the BJP-TDP alliance during the AP elections. Finally, Naredra Modi realizes this fact and declares Pawan as the brand ambassador.
Modi's masterplan is the if BJP cannot make a difference at least the supportive party Janasena can make a mark. So, if Pawan starts working on the politics, then the support of Janasena to BJP is immense. As source says "It is only recently Jana Sena got EC recognition and before Pawan could start his moves if he is given charge of a campaign started by BJP then it could help BJP more than Jana Sena." What do you think? Is it truly a political game?