Is Produer spending over Buget on Temper?
Trisha Krishnan Marriage details | Pawan Kalyan latest Tweets on unfortunate incident | Pawan Kalyan Will Turn Up On Jr NTR's Date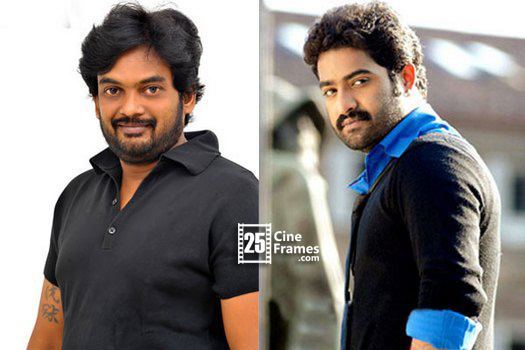 When it comes to the past films of producer Bandla Ganesh, Baadshah was an average hit, but the film lost out as the production costs were too high.
Bunny's Iddarammayilatho was also made with a huge budget and the film could not win over audiences.
On the other hand, Govindudu Andari Vaadele did decent business. So, it was said that Bandla Ganesh planned the budget of NTR-starrer Temper carefully to make sure that the production costs did not go overboard.
There were also stories that NTR and Puri cut down on their remunerations to make up for Ganesh. In fact, the movie went on to the sets only after they came to an agreement.
Three-fourths of Temper was shot in Goa while one-fourth was shot in Hyderabad. So, many it was generally assumed that the budget was in control.
But now comes the news that the total budget of Temper is around Rs 35 crores. Though there are some who say that the final figure is a little more than that.
Well, if one breaks up production costs, then the remunerations of the cast will add up to around Rs 15 to Rs 20 crores. So, did they spend the rest on the making?
Meanwhile, it is also being rumoured that producer Bandla Ganesh took Rs 22 crores from PVP company.
Junior Artist Krishnaveni Arrested In Prostitution Case | Ahuti Prasad is no More! | Final warning for Pawan Kalyan fans from Chiranjeevi
It is pretty obvious that he has taken a huge risk for the film as all his past films have done bad to average business at the box office.
Already, industry is going through a rough patch as the number of producers has reduced drastically in the industry.
Barring a few like Bandla Ganesh, there are not many big producers. And if they incur huge losses due to high production costs, then it is a given that there won't be any senior producers left in the industry very soon and the field will be wide open for new entrants.
Everyone in the industry now feels that costs must be cut to survive and sustain.
Charan enjoying late night party with Lakshmi Rai | Fans Shocked with 'Mukunda' Controversy! | Nayantara Bursted with Anger