Chakri Wife Sravani Harassed by Family Video
Nagarjuna hates Tollywood! | Senior Actor Ahuti Prasad was admitted in KIMS | Gopala Gopala Latest Posters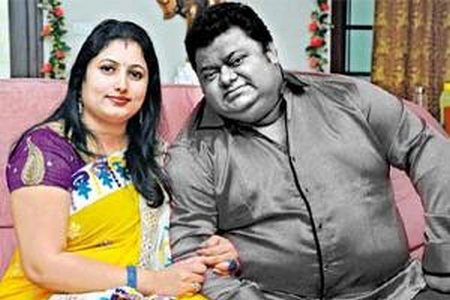 Music Director Chakri breathed his last recently following a heart attack. The sudden demise of the composer exposed the issues in the family.
Media Reports say, Chakri's Family Members have been harassing his wife .
Last words of Music Director Chakri | Sai Kumar's Father P.J.Sharma Died he is no more | NTR takes a shocking decision!
When asked about harassment she has been facing from the composer's Family Members, Chakri's Wife said: "He passed away just 3 days ago. Wait for 11 more days to complete all the rituals that need to be done to ensure his soul rests in peace. I will speak ater that, Please! I am not in a position to tell anything right now. I am getting fainted quite often, even suffered fits."
[youtuberesponsive listtype="custom" listvalue="AX4M6LBniL0″ center="true"]
As the media persons try their best to make her confirm the reports in circulation, She leaves after commenting, "Only God knows about the truth. I can't say anything!".
Prabhas given a bumper News | Interview of Swetha Basu – After The Prostitution Scandal | Venkatesh a man on his words and Law