Nagarjuna hates Tollywood!
Last words of Music Director Chakri | Sai Kumar's Father P.J.Sharma Died he is no more | NTR takes a shocking decision!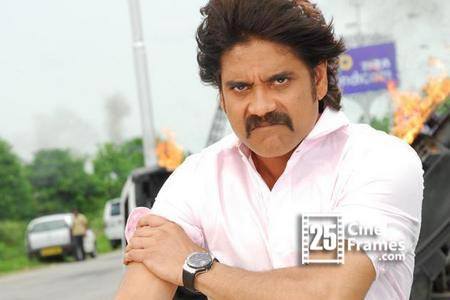 Shocked! Well, that's absolutely true! The Tollywood King, Nagarjuna expresses his regret for 'Tollywood'. He says that the word Tollywood should not be used because it is something like a copy from Hollywood. He made these comments during one of the episodes of the Small Screen Biggest Game Show " Meelo Evaru Koteswarudu". He said that he rather prefers to call it "Telugu Film Industry" than calling it Tollywood.
Gehana Vasisth Latest Hot Stills | Avunu Heroine "Poorna" and Cameraman caught in Hotel room | R G V to commit suicide!
So, what do you think guys? Do you agree with it? Does it look like a copy from Hollywood? King Nagarjuna said "I'm not in favour of calling film industries with Tollywood, Kollywood, Mollywood, Sandalwood. Because, Hollywood is a place there and applying the same here is not apt. Along with me, many of the stars doesn't like them."
Nag also added that many actors don't like to be called as Tollywood, Kollywood and so on. They rather prefers being addressed as the Telugu Film industry, Tamil Film Industry.In the past even Kamal Hassan made the same comments about being called as Kollywood.
Prabhas given a bumper News | Interview of Swetha Basu – After The Prostitution Scandal | Venkatesh a man on his words and Law