Meelo Evaru Koteeswarudu Season 2 details
Lakshmi Rai angry on n*de video | Samantha is expecting a Baby soon ! | Allu Arjun comments on Prabhas's Baahubali Look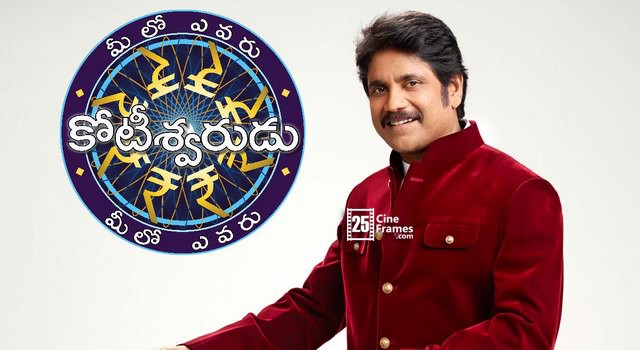 For many of us, meeting a star celebrity is a dream come true. And if it is a charming man like Akkineni Nagarjuna, the frenzy is different. Akin to that, the examinations have begun for meeting Nagarjuna. Well, we are talking about the Season 2 of his latest hit show 'Meelo Evaru Koteeswarudu'.
SRK's Son Aryan Khan Big B's grant daughter Navya Naveli MMS Video Leaked | Hero Aadi and Aruna Engagement Photos | Tamanna is Heroine Anushka is Comedian?!
The intake of contestants has commenced by opening the call lines and audition is also happening. After few rounds of filtering, a final test will be taken. Now, in an attempt to meet Nag, thousands are preparing like it is an examination. For many, winning is not important but meeting Nag has become the important matter for them.
Bunny about Baahubali | Ace producer makes actress pregnant? | Music Director Thaman Cheated Mahesh Babu!
Inside sources reveal more than 25 lakh sms came for the second season and only lucky 100 get to meet Nag. Out of them, only 50 to 60 people sit on hot seat and have the fortune of interacting with him. Well, Nag has been responsible for making many women go weak on their knees and end up with sweaty palms. Let us wait to see who get to be the chosen ones this time