Samantha is expecting a Baby soon !
Lakshmi Rai angry on n*de video | Srinu Vaitla approaches Vakkantham Vamsi! | Allu Arjun comments on Prabhas's Baahubali Look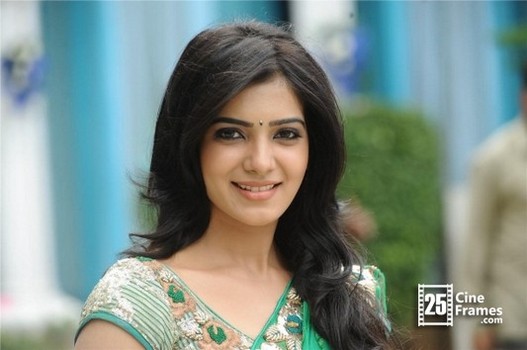 Recently, Samantha's interview with the TV Show "Konchem Touch Lo Unte Chepta" was aired on the Entertainment Channel 'Z Telugu'. The Anchor Pradeep interviewed 'Samantha' and posed her many questions including her Marriage.Samantha is known for her frankness and straight forwardness. She expresses her opinion very freely and draws no criticism from her fans.
Bunny about Baahubali | Ace producer makes actress pregnant? | Music Director Thaman Cheated Mahesh Babu!
Answering to a question posed by Anchor Pradeep, she said, "May be for two more years, I can be in this industry. Mostly I will be marrying in the next couple of years. I need a baby as soon as possible. I am expecting a baby within next three years of maximum time. I don't want to be in my 60′s, when my baby at 15. So, I will quit this job soon."
Sweetie's comments shocked the audience and viewers. Though it is a good news and better understanding of Samantha, her fans will surely get disappointed with her bidding goodbye to films.
SRK's Son Aryan Khan Big B's grant daughter Navya Naveli MMS Video Leaked | Hero Aadi and Aruna Engagement Photos | Tamanna is Heroine Anushka is Comedian?!