There is a Purpose Behind Akhil, Shriya Dinner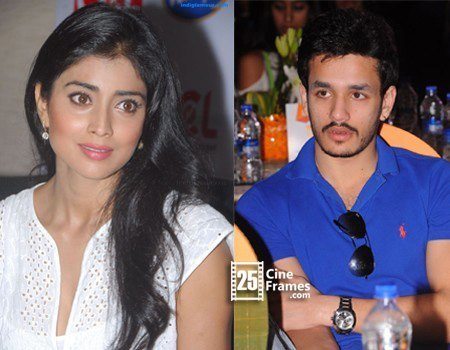 The thought of going out for dinner with friends or family is always a cheerful idea and many are eager for it. But how about having dinner with some big filmstars? Doesn't that sound thrilling and exciting? Well, there is one opportunity for all of you to make your dream come true.
The Celebrity Cricket League (CCL) along with Hrudaya Foundation has joined hands with Bollywood actor Sohail Khan and together they are organizing what is called 'Hundred Hearts Charity Dinner'. This is going to take place at N Banyan opposite Shilparamam in Hyderabad on January 30th.
Anasuya to romance with Nagarjuna as Maradalu! | Ritu Kaur Spicy Stills | Actress Poorna's Bra and Liplock Visuals!
The event would be graced by the likes of Akkineni Akhil, Sohail Khan, Bobby Deol, Shriya Saran, Huma Qureshi and many stars. There is a purpose behind this dinner. The proceeds from this event would be used for performing heart surgeries to hundred kids with heart ailments. So, grab your tickets at the earliest and be a part of this special evening with a special cause.
Hero Nagarjuna Suffers a serious Disease | Manchu Manoj Officially Marriage fixed with Pranitha