Actress Poorna's Spicy scenes deleted from Avunu 2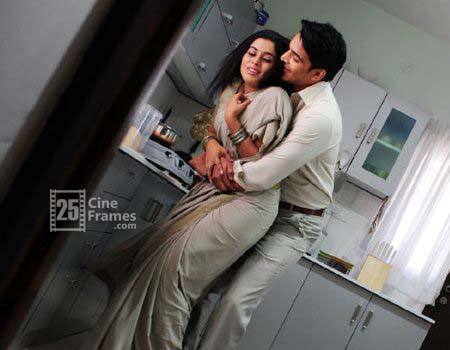 Innovative Filmmaker Ravi Babu's thriller movie 'Avunu' has performed superbly at BO providing extremely good profits to producers as well as distributors. The film is inspired by a real incident happened to actress Yami Gautam.
Now Ravibabu coming back with sequel to the film and the film has been cleared by the Censor Board with 'A' certificate.The film was filled with some adult content and officials objected for some of scenes.As per the report Censor Officials objected to the lip-lock of Poorna & Harshavardhan Rane, Apart from that Poorna's Bra and Saree lifting visuals also chopped.They also recommended muting the word 'Kannerikam' and the visuals of Actor Mohan harassing Poorna.
Harshvardhan Rane and Poorna are playing the lead roles in the film. They played the lead pair in the original version Avunu. Bangalore based actress Sanjana has role in the movie. 'Avunu 2' was jointly produced by Flying Frogs and Suresh Productions
Anasuya to romance with Nagarjuna as Maradalu! | Prabhas Bags Baahubali Distribution Rights! | Ritu Kaur Spicy Stills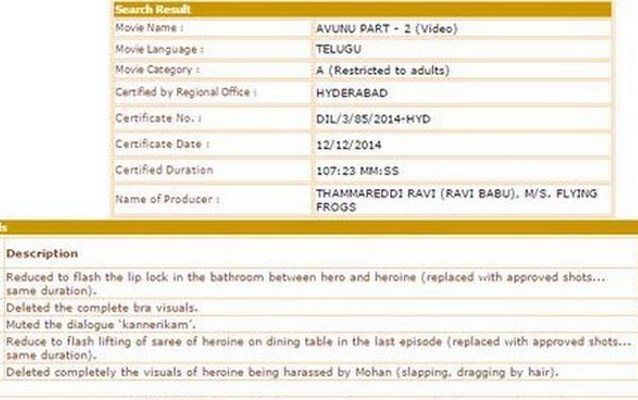 Hero Nagarjuna Suffers a serious Disease | Comedian MS Narayana Undergoing Surgery | Manchu Manoj Officially Marriage fixed with Pranitha