She is the Only person that slapped me says Rana Daggubati!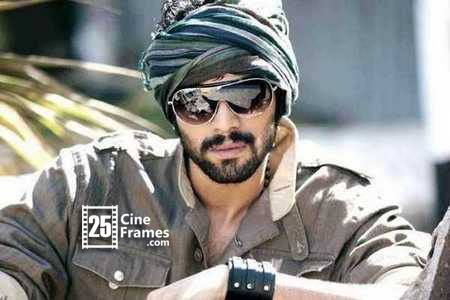 Rana Daggubati, the giant of Telugu Cinema has got a tight slap from a lady. Do not jump in to conclusions. The lady is known other than Rana's mother. It was when Rana is studying his 10th Class. He is very poor in Mathematics and as a result failed in 10th. His mother was so angry with him and then scolded him for the failure. It was then Rana asked her not to ever interfere in his education.
Rana's mother replied with a very tight slap. "I felt so shamed that day. It was an inspirational moment in my life. I want to grow up in to a big man who can not be slapped by mother. Of course, that slap was the last one on my life", Rana revealed in one of his promotional interviews of his latest Bollywood release, Baby. However Rana mentioned that his grand father (Rama Naidu) never cared if he passed or failed.
Brahmanandam revealed the last words of MS Narayana | Hamsa Nandini confirmed about her Love affair
On about the inspiration he drew from his grand father, Rana said, "Whatever wealth my grand father made, he put it back into films. He made money not to make money. He makes money to make more movies. And I want to replicate the same thing". 2015 is going to be a crucial year for Rana as he has two prestigious film, Rudramma Devi and Baahubali gearing up for release.
Shocking News About Actor Sonu Sood! | Purpose Behind Akhil, Shriya Dinner | Tapsee took revenge on her First Lover!