Ram Charan's 1.25 Cr Worth Gift To Dad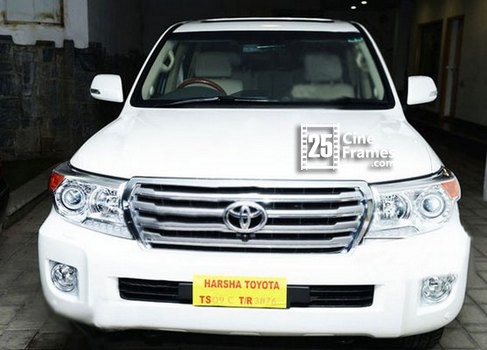 The much awaited has been arrived finally.Mega star Chiranjeevi has turned one more year older and it's a day fans of the star have been waiting for from many months.
The legendary hero is celebrating his birthday today and fans celebrating the day like a festival. Since Chiranjeevi is out of town today, Ram Charan will join dad's celebrations by fans. Some sections of fans caught up with social activities on this day and guess what Mega son Ram Charan has gifted his dad.
The dotting son has gifted an expensive car to his father.Chiranjeevi is very of fond of luxurious cars and by knowing this the mega power star gifted him a swanky Toyota Land Cruiser V8 car which worth around 1.5 crore.Earlier the young hero has gifted his dad a Rolls Royce even.
No need to say Chiranjeevi is all elated with the gift from his son.Ram Charan is turning as producer for Chiranjeevi's prestigious 150th come back film.