Prakash Raj Under Bed Rest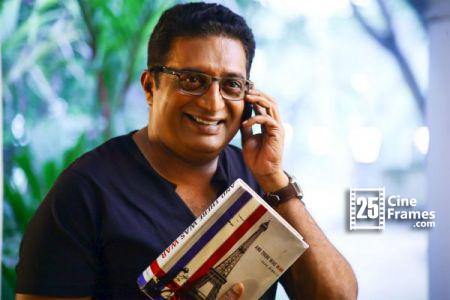 A large part of a film's success comes not just with the stardom of the hero or the beauty of the heroine, it also comes from the strong performances of the character artists and the menacing appeal of the antagonist. It is here that the powerhouse actor Prakash Raj has got the number one place.
While acting has been his forte since long, Prakash Raj is also quite active on his twitter profile and shares his thoughts and opinions on many things. Apparently, he is on a period of retreat recovering from ill health at his farmhouse in Hyderabad. But he didn't fail to give his artistic touch.
He shared his thoughts like this – 'Cold..fever..doctors order 3 day bed rest .This winters campfire's Chilly misty nights by my pond. And yesssss …my cigarettes grrrrrrr'-
Temper Theatrical Trailer HD Video | One who Slapped Rana Dagubati | Jabardasth Comedian Venu Tillu arrested
Well, as conscious he is of his health, it appears that Prakash is not able to resist the delight of having a puff of smoke in the chilly weather. Well, all we and his fans want is for Prakash to recover quickly and get back to work so that the audience can get more entertainment from him.
One who slapped Rana Daggubati! | Brahmanandam revealed the last words of MS Narayana | Hamsa Nandini confirmed about her Love affair