Prabhas Bollywood Debut gets Minus Rating ?
Baahubali audio Release Confirmed | Popular Anchor Anasuya finally on Silver Screen in her 1st Movie | A Female fan open letter to Pawan Kalyan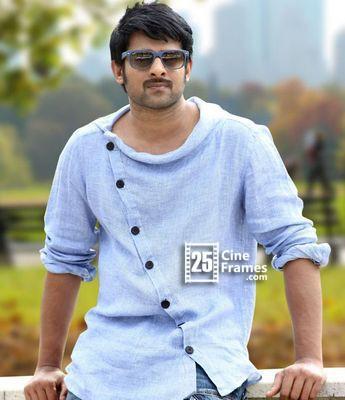 It's an irony situation for hardcore fans of Prabhas as they caught in dilemma whether to celebrate their favourite hero's Bollywood debut or to distance themselves from it. Given that the movie bagged extremely poor reviews where critics lashed out at the film to the hilt and the movie even bagged "minus" rating, fans of Prabhas are quick to blame director Prabhudheva for roping in Prabhas for a cameo in the film.
Deleted word 'relax' only Death says RaviTeja | Actress Avunu fame "Poorna" and Cameraman caught in Hotel room | Ram Gopal Varma to commit suicide!
Starring Ajay Devgn, Sonakshi Sinha in lead roles and Yami Gautam in a small-role, the movie was unanimously stated as a damp squib. Few critics have dubbed the film as worse than Sajid Khan's Humshakals and quipped that Prabhudheva has "won the bet" with himself that he could make worse film than Humshakals. Popular daily DC rated the movie as "Minus 1" and described the film as "two-and-a-half hour cringe fest".
In a most scathing review, Rajeev Masand wrote, "This film is really an orgy of bloody fight scenes punctuated by too many tuneless songs, and some juvenile gags that might amuse a six-year-old." He further added, "It's as much fun as getting your privates stuck in your zipper.
Actor Prabhas given a bumper News to his fans | Ram Charan Teja Plans Two Films in 2015 | Venkatesh a man on his words and Law