Nayantara Bursted with Anger
Ram Charan forces Sania Mirza divorce! | Krishna Vamsi's Lady oriented film with Tamanna Details | Mahesh Babu in serious Problem! What's tha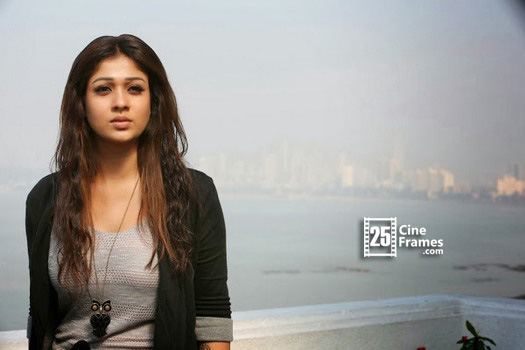 Well, the most hot heroine who has shocked her with her hit second innings has fired at the comedian and brother of director, Venkat Prabhu Premgi Amaran. This incident happened during the shoot of Tamil movie Mass starring Suriya and Nayan in lead roles.
It seems that comedian has a great comedy timing and satires on his co-stars during the shooting time. Now, he just tried his comedy magic on Nayanatara that turned to be tragic finally. It seems he named her 'aunty' for turning 30 very recently.
Mahesh Babu and Shruti Haasan are taking Life Risk! | KS Ravikumar opens up about Lingaa climax | Senior Actor Ahuti Prasad was admitted in KIMS
Even though he called her like that she did not care about it and took it in a positive way. As he was repeatedly doing it, she got angry and scolded him. According to sources, it seems she even slapped him. It seems she also told that she would lose her temper if he repeats it. After this Premgi left the shooting spot. So, what do you think? Will she be able to control herself next time?
Police caught Nagarjuna's Niece for drunk driving | Interview of Swetha Basu – After The Prostitution Scandal | Venkatesh a man on his words and Law