Comedian Sapthagiri charges Rs 1 lakh per Day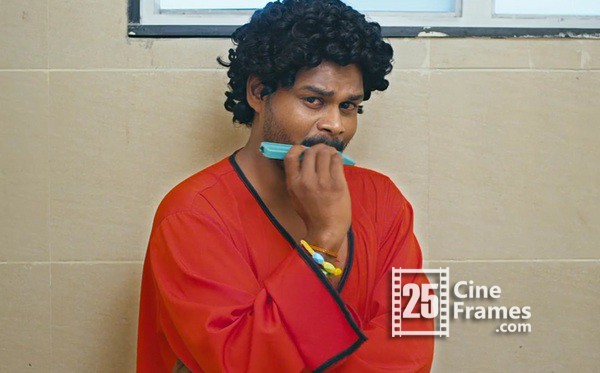 Comedian Sapthagiri seems to be a staunch follower of the adage 'Make Hay While The Sun Shines'. He already reached nearly a half-way mark to what Brahmanandam has been paid for his call sheets, making it true that he is Brahmi of Low-Budget Flicks.
Sources say, Sapthagiri is charging not less than Rs 1 lakh per day at the moment. Still, Filmmakers aren't hesitating even a bit to rope him. Talent & Success makes a deadly combo!
Not many knew, Sapthagiri began his career as an assistant director and made his acting debut with Allu Arjun's 'Parugu'. 'Prema Katha Chitra' was his biggest break and he never looked back ever since then. Films like 'Venkatadri Express', 'Manam' and recent 'Lovers' showed he is capable of offering rib-tickling comedy. Sapthagiri is being offered full-length roles in some of his upcoming films. This hints his dream run has just begun and the pay package may keep on changing in the next few years.