Balakrishna's comments irks Chiranjeevi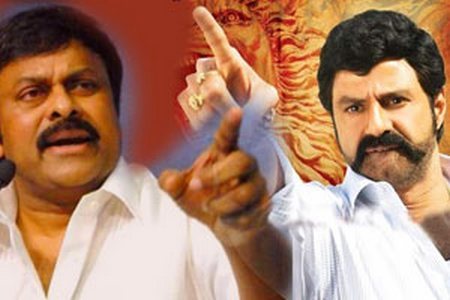 Balayya Babu, who usually keeps off controversies and studiously avoiding commenting on contemporaries, recently made certain comments that are being viewed as sniggering Chiranjeevi.
While Balakrishna and Chiranjeevi have a healthy rivalry all these years, this comment is being seen as a taunt to Chiranjeevi.
Even as Chiranjeevi's getting ready to do his 150th film, Balakrishna too is readying up for his 100th film.
Talking about his 100th film, Balakrishna said that he was not planning to do the film only with a particular director. He had never run after directors. He even said that he is not used to make films only for the sake of records.
These comments of Balakrishna are being seen as barbs aimed at Chiranjeevi, who is planning his 150th film with director V.V.Vinayak .
One only hopes that this does not lead to war of words and are entirely unintended.