Bandla Ganesh cheated Jr NTR and Puri Jagannadh!
Tollywood Heroines caught in Hyderabad rave party! | Samantha is expecting a Baby soon ! | Trivikram once again with Allu Arjun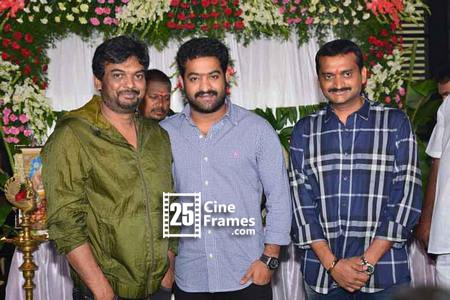 According to the sources, Bandla Ganesh has almost dropped from the NTR-Puri movie due to insufficient funds to produce the movie. This movie has got many hurdles in the title, due to strike, in the first look and so on. Now this is another biggest shock to the unit of this Young Tiger's movie.
Pawan Kalyan Stopped Vijay Kaththi Release? | Hero Aadi and Aruna Engagement Photos | Tamanna is Heroine Anushka is Comedian?!
As we know that the movie is to be done under Parameswara Arts Banner produced by Bandla Ganesh who has been suffering loss due to Govindhudu Andarivadele so Ganesh seems like asking Puri and Jr.NTR to cut down their remuneration.
But they said a big NO! Gradually, due to the low fund and many debts Ganesh stopped releasing money to the unit. So, Puri is bearing all the expenditure at present is the buzz in Film Nagar. It is also heard that NTR will be supporting Puri to produce this film if Ganesh will not turn up. NTR and Puri feel cheated and seems to just drown Bandla Ganesh for his act that isn't justifying. They seem to give a bit of time to Ganesh and if doesn't continue in the project then it is sure that Puri will be producing it under his banner. So did Bandla Ganesh actually cheat them? What do you think?
Bunny about Baahubali | I'm not dating Dil Raju: Actress Sheela | Music Director Thaman Cheated Mahesh Babu!