Actor Brahmaji's son was attacked by some gunman
Renu Desai Is Against Pawan Kalyan? | Tough Time For Jr NTR And Mahesh Babu | Allu Sirish misbehaved with Media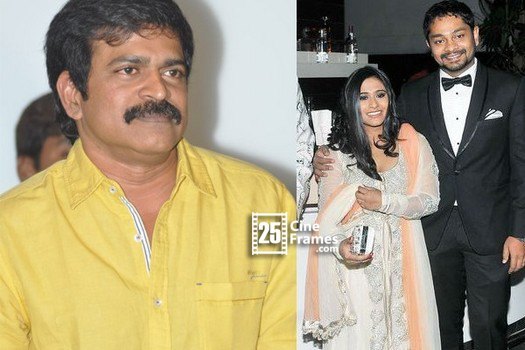 Actor Brahmaji's son Sanjay was attacked by a gunman of Rajendra Nagar MLA Prakash Goud. In a road brawl, the followers of MLA reportedly abused and manhandled actor Brahmaji's son at the toll gate of Shamshabad outer ring road. When Brahmaji's son Sanjay was on his way to Shamshabad airport to pick his father Brahmaji and mother, he had stopped his car at the toll gate and waiting in queue to pay the toll fee.
Mega Director Comments Balayya | Rakul preeth singh an director says ? | Akhil Romance with Tamnna Bhatia?
Meanwhile, a car from behind allegedly belonged to Rajendra Nagar MLA Prakash Goud's car had been continuously honking the horn to give way. With this, Sanjay said to have stepped out of car and asked why they were blowing horn when there was queue ahead. MLA's gunman reportedly started abusing, issued warnings in the presence of MLA Prakash Goud who was also in the car. This led to a heated argument between two parties following MLA's followers physically attacked Sanjay. Sanjay has lodged a written complaint against the accused in Shamshabad police station and demanded for justice. Cops are yet to probe the matter.
[youtuberesponsive listtype="custom" listvalue="zvUa3Tc367A" center="true"]
Baahubali Dialouges Leaked ? | Sunny Leone Unseen Photos Collection Pics | Heroines playing cricket for 'Memu Saitham' event