Renu Desai Is Against Pawan Kalyan?
Tough Time For Jr NTR And Mahesh Babu | Heroine Arrested For Drugs Smuggling | Mega Director Comments Balayya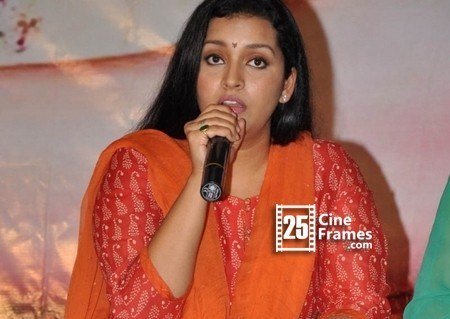 Powerstar Pawan Kalyan floated Jana Sena Party and he supported Narendra Modi in 2014 general elections.
Bhartiya Janata Party leaders were more than happy to get Pawan Kalyan's endorsement and the actor played his part in TDP-BJP win in Andhra Pradesh.
Right from the time Pawan entered into politics, his ex-wife Renu Desai tried hard to use his name for her own purpose.
Rakul preeth singh an director says ? | Akhil Romance with Tamnna Bhatia? | Baahubali Dialouges Leaked ?
Recently, when she came to Hyderabad to promote her film, she spoke a lot about Pawan Kalyan rather than the film.
Now, Renu has openly criticised BJP's move to support NCP in Maharashtra.
She quoted an old tweet posted by Maharashtra Chief Minister Devendra Fadnavis and added sad smiley to it.
renu desai @renuudesai "@Dev_Fadnavis: BJP will never, never, never have any alliance with NCP. Rumours are motivated.We exposed their corruption in assembly.
Sunny Leone Unseen Photos Collection Pics | Heroines playing cricket for 'Memu Saitham' event | Brahmanandam's Clay Art talent
Well, Pawan Kalyan is strongly supporting Bharatiya Janata Party and these kind of statements from Renu Desai will definitely make her popular among the rival parties of BJP.
Looks like Renu Desai has some political plans too.