"Zumba" mania on South Indian actress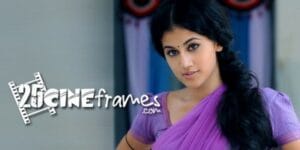 Taapsee Pannu one of the popular southern Indian actress seems obsessed with brand new passion Zumba. The actress Taapsee has chosen a lively way to maintain a proper health and keep herself in shape ,active and fit. The actress had earlier taken to swimming for fitness and now she seems to be fascinated with Zumba which involves dance and aerobic workout moves.
Taapsee stated that it is a dance which helps in losing weight. Zumba makes it easier for her to maintain her figure and it doesn't even feel like she's exercising.It helps her in playing the characters easily as she constantly needs to put on weight or lose some flab for the roles.
On the film front, she is doing Raghava Lawrence's Muni 3 a Tamil film and will also be involved in a couple of Bollywood projects. she had taken a short break from shooting which is when she started with Zumba.