Venkatesh's daughter Kruthika Jayakumar heroine debut?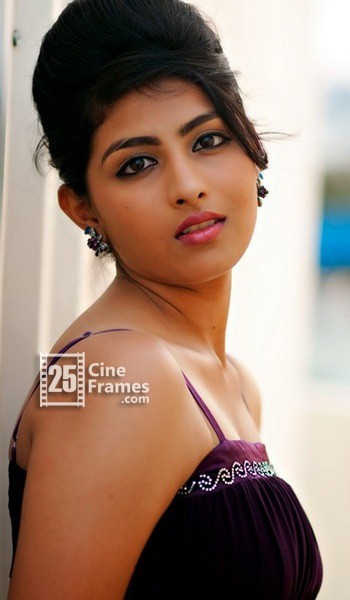 We are not talking about Venkatesh's real daughter/s, but about the one who played his elder daughter in the movie Drushyam.
Kruthika Jayakumar, is getting praises for her performance in the emotional family drama directed by actress Sripriya. Young lass who is only 17 years of age was also very articulate at the Drishyam premiere show and no wonder she was a main attraction of the event.
She is a Tamilian but stays in Bangalore. This Plus 2 Girl is a Bharatnatyam dancer which have been trained for 11 years.
After shooting for Telugu version of 'Drusyam', Kruthika Jayakumar began understanding 20 percent of Telugu. She plays the role of a teenager who depends on her dad in the movie. She worked for 45 days to complete her portions and enjoyed traveling to different locations while shooting.
Kruthika reveals Venkatesh and Meena helped her to stay calm and be natural before the camera. The tis suggested by the senior actors were very helpful for her and she had lot of fun playing this crucial role.
Kruthika Jayakumar though got an anchor role, used it very well and her amazing screen presence has now become talk of the town. She grabbed attention of filmmakers as well as the media.
We are told that Kruthika Jayakumar is getting many casting calls, all for heroine and main lead roles from big production houses.
The girl is definitely a heroine material and all she needs to do is pick the right films, and she could one day surprise us all by even becoming a star actress. After all Samantha started off very small! You go Kruthika Jayakumar!