Babu Bangaram movie release date
        Victory Venkatesh is up with his next movie Babu Bangaram. The release of the teaser has been released today and it is gaining more and more likes and people are expecting it to be a very good hit for Venkatesh. The movie is directed by Maruthi and he has already given many hit movies for the audience. Venkatesh is playing the leading role and Nayanthara is going to be seen opposite to him. The movie has already created a buzz all around and is going to hit the screens soon.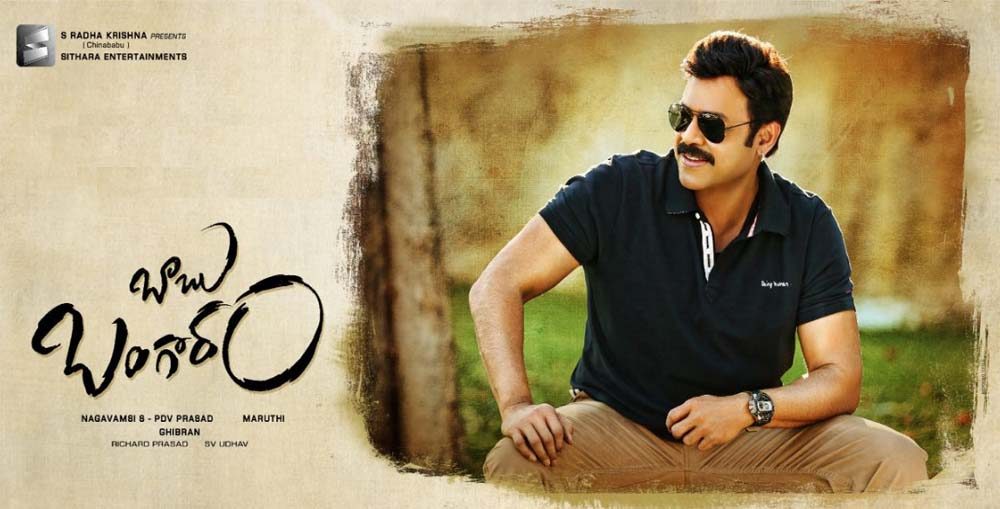 The Babu Bangaram movie is going to be released on 1st July, 2016 in the theaters. The movie has all done with the filming and the team is sure to get a hit on this film. The movie is produced by S Radha Krishna and the music is given by Ghibran and the cinematography is done by Richard Prasad. The movie is coming up on the Sitara Entertainments banner and is distributed by Haarika and Hassine Creations. The film poster and the teaser have already created the hype on the movie and expected to get more profits.
          Venkatesh is going to be seen as a police officer in the movie and the teaser shows that there are many comedy scenes in the film and Venkatesh is good at getting the smiles on the faces of audience. The previous two films of Venkatesh Gopala Gopala and Drushyam are good hits too. Venkatesh fans are happy to see him in the role of police once again and in Gharshana movie he played a police officer role and that movie has been one of the best movies of his career. This movie is also coming up soon and all many are just waiting for the release of it.