'Temper' Troubles: NTR Says No To Dubbing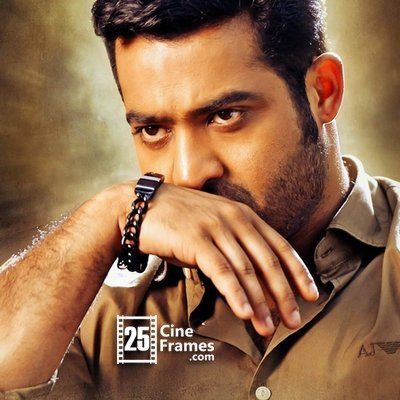 NTR's Temper is all set to hit the marquee on 13th of this month. The film is carrying positive buzz among the film and trade circles. Songs are slowly climbing up the charts as everything looks rosy and in favor of the film.
While the hype around the film is building up by the day, rumor mills say that all is still not well between NTR and producer Bandla Ganesh.
As per gossipmongers, NTR is yet to dub for two reels in the film as Ganesh failed to pay the promised remuneration in full. If the buzz is to be believed NTR is upset with Ganesh as he didn't pay three crores from the negotiated remuneration.
Drunken Hero Ram Charan Creates Nonsense on Roads at Midnight | Chiranjeevi Finally Finds Story For His 150th Film
NTR sent a message to Ganesh that he will only complete the dubbing if he gets the balance amount. Bandla Ganesh is requesting NTR to finish off the dubbing process so that he could get everything ready for release. Ganesh is in helpless state that he couldn't pay another penny to NTR until or unless he gets the balance amount from the buyers.
However NTR is not in a mood to listen to all those excuses from Ganesh. Even PVP tried to pacify NTR in this matter. NTR didn't pay any heed to anybody and is reluctant to dub for the said two reels.
Why Did Anasuya Quit Jabardasth? | Now You Know Why Rajasekhar Dislikes Mega Brothers…
As per grapevine, Ganesh is also planning to use on-the-spot voice for those two reels as he has no other option at this point. Spot-dubbing was used for Pawan Kalyan in few scenes in Teenmaar, produced by Bandla Ganesh. So this is not entirely alien thing for Ganesh and he might be serious about implementing it for Temper too.
Let's hope Temper doesn't get tampered with such silly ideas and matters get settled in time.