Telangana People insulting their own GOD: Ram Gopal Varma
Bandla's Bumper Offer to Nikhil | Mahesh requested Trivikram Srinivas? | Senior Actress comments on Samantha's Addiction for?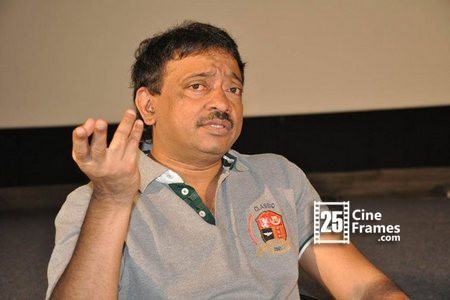 You never know how Ram Gopal Varma would react and what's on his agenda on most of the occasions. He is capable of stirring controversies irrespective of the subject he chooses and his focus now shifted to GODS.
Today, Ramu flags off the debate on Lord Balaji & Yadagiri Narasimha. Reminding that he is a non-believer in God, Our Maverick Filmmaker raises the point why does Telangana people think of their own God Yadagiri Narasimha lesser than Andhra people's God. "Is it Right that Telangana people pray to Andhra people's Balaji more than their own Yadagiri Narasimha? I feel it's insulting to Yadagiri Narasimha!," he quotes.
RaviTeja Shock from Bollywood | Gopala Gopala First look details | Heroines playing cricket for 'Memu Saitham' event
Ram Gopal Varma even brought 'patriotism' issue here. "Like you love your own country shouldn't you be praying to your own states God instead of praying to another States God?," he asks.
Actress Nude Gifts for Rohit Sharma | Actress Anasuya had Tattoo on her chest | Jr.NTR Remake
Finally, RGV claims to be happy with the measure taken up by KCR to develop Yadagiri Gutta. He also expresses the view Telangana people realise the value of their own God at least after the completion of this mission.