Senior Actress comments on Samantha's Addiction for?
Renu Desai Is Against Pawan Kalyan? | Tough Time For Jr NTR And Mahesh Babu | Allu Sirish misbehaved with Media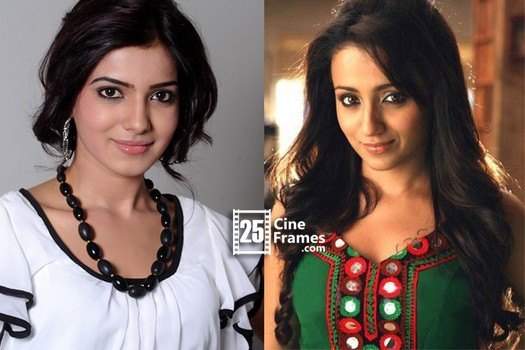 Thanks to Samantha's extremely active nature on social media, we get to see some new happenings every other day. In the latest set of interactions on micro-blogging site Samantha's and fellow actress Trisha's bonding was more than visible to all.
Actress Nude Gifts for Rohit Sharma | Actress Anasuya had Tattoo on her chest | Actress Sameera Reddy is going to have a baby
Earlier Samantha handed over her Swach Bhaarat broom to Trisha which the latter happily agreed. Now when Samantha shared her new hobby about horse riding and how she might soon fall in love with it, Trisha promptly replied that she will soon get addicted to it in a friendly warning sort of way. It is surely good to see two actresses exhibiting such camaraderie off screen.
Samantha had a little off time recently after participating in back to back shoot nonstops. Horse riding was probably her new way of winding off. Well, as Trisha says it's a good addiction for sure.
Baahubali Dialouges Leaked ? | Sunny Leone Unseen Photos Collection Pics | Heroines playing cricket for 'Memu Saitham' event