Sonam Kapoor's Khoobsurat First look
Khoobsurat is an upcoming Bollywood romantic comedy movie. Khoobsurat is directed by shashank Ghosha and produced by Rhea Kapoor, Anil Kapoor and Sidhartha Roy Kapoor. Sonam Kapoor, Fawad Khan, Kirron Kher, Prosenjit Chatterjee, Ratna Pathak and Aamir Raja Hussain are the star cast of the movie Khoobsurat. Utv Motion Pictures and Anil Kapoor Films company are the production house of the movie Khoobsurat. It is the remake of the 1980 movir Khoobsurat. The movie is schedule to release on 19th September 2014.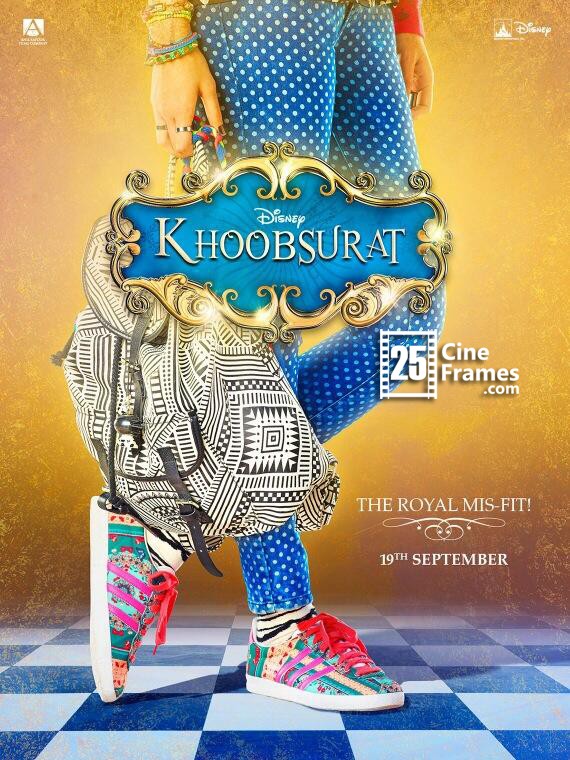 Sneha Khanwalker has compose the music of the movie Khoobsurat. Sonam Kapoor and Fawad Afzal Khan are the lead role in the movie Khoobsurat. Khoobsurat is a remake 1980 movie Khoobsurat but it does not ape with story of that 1980 movie. Sonam Kapoor said "We had the rights to the film and we took the character, spirit of the character and have put her in another setting. It is nothing like the old film at all. It's just the essence and charm of the girl that's the same. She comes and changes people's lives. And that was the essence of Khubsoorat,"
Sonam Kapoor also said that she does not worry about being compare with Rekha, As 1980 Khoobsurat's lead role was done by Rekha.
Cast and Crew Details:
Actor : Sonam Kapoor, Fawad Khan, Kirron Kher, Ratna Pathak, Aamir Raja Hussain, Prosenjit Chaterjee
Director: Anil Kpoor and Shashanka Ghosh
Producer:Anil Kapoor, Rhea Kapoor and Siddharth Roy Kapoor
Banner: UTV Motion Pictures and Anil Kapoor Film Company
Music: Sneha Khanwalker
Release Date: 19th September 2014