So Many Complaints On Husband (Nanadu) To Geeta Madhuri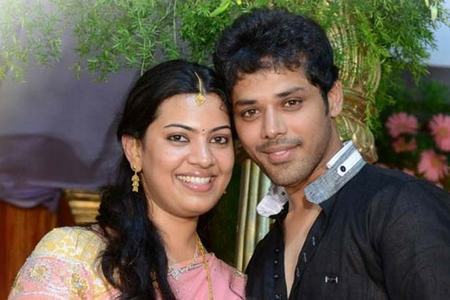 If you are an avid fan of Telugu songs then you don't need an introduction to the name Geeta Madhuri. She is one of the most sought after names in Tollywood for her distinct voice and on the personal front, you are also aware that she is married to the upcoming actor Nandu.
But already some of them seem to be growing envious about their unending romance. Apparently, the teaser clip of Actor Nandu's new movie '365 Days' was unveiled and this shows him in some passionate moments with his leading lady Anaika Sothi. Some of them who saw this teaser have begun cringing about it on the internet.
They are poking Geeta and asking her to see what her darling hubby is upto. Well, she is a singer and he is an actor and they are doing their own works. They are very professional at what they do but some creepy trouble mongers are scratching them like that. Come one people, get a life and leave the lovely couple to their jobs.