Samantha returned total remuneration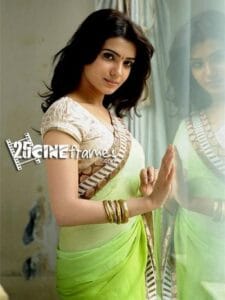 While we know Power Star has a big helping hand for all those who are in need, Sam is also doing plenty of charity works with encouragement and support for her followers.
This time, it was Pawan and Trivikram who stood on the side of producer BVSN Prasad when the piracy link of 'Atharitniki Daaredi' forced him to pull the release by two weeks in advance. Pawan and Trivikram offered a portion of their remuneration advance amounts back to BVSN Prasad to help in the smooth release. As a support, samanta is also reported have promised BVSN Prasad to return her complete payment. Cinema industry still has very good human beings and these instances make Tollywood feel proud.
This is the reason why Pawan Kalyan hailed samanta as the best actress he ever met and he ever worked with. More than as a heroine, Sam has become close to Pawan's heart in understanding the meaning of word HUMANITY.