Heroine Arrested For Drugs Smuggling
Rakul preeth singh an director says ? | Akhil Romance with Tamnna Bhatia? | Baahubali Dialouges Leaked ?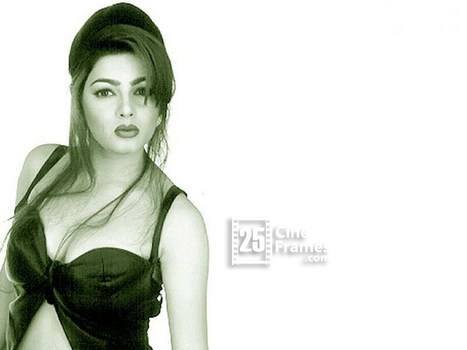 Former Bollywood heroine Mamta Kulkarni who is known for her spicy looks and dare-bare flaunting of oomph factor on silver screen, is now arrested and detained at an airport in Kenya, say social media reports. Along with her husband Vicky Goswami, who happens to be a notorious drug smuggler, the 42 year old siren was kept behind the bars.
Sunny Leone Unseen Photos Collection Pics | Heroines playing cricket for 'Memu Saitham' event | Brahmanandam's Clay Art talent
Last seen on silver screen in 2001, in a film titled 'Censor', Mamta has shifted to Kenyan capital Nairobi and is said to be operating a leading real-estate and hotel businesses in Kenya and Dubai. Last year a Dubai based newspaper found this actress wandering at a Dubai jail as her husband Vicky Goswami was arrested by the Emirates police after he is found trafficking drugs and sentenced to 25 years in prison. For his good conduct, Vicky's imprisonment got reduced to 15 years and he is released last November. Both Vicky and Mamta Kulkarni are said to be involved in drug related cases even now.
Tamanna Replaces Prince Mahesh | Swetha Basu 'Gyaan' to Media | Rakul Preet's bikini video going viral on Web