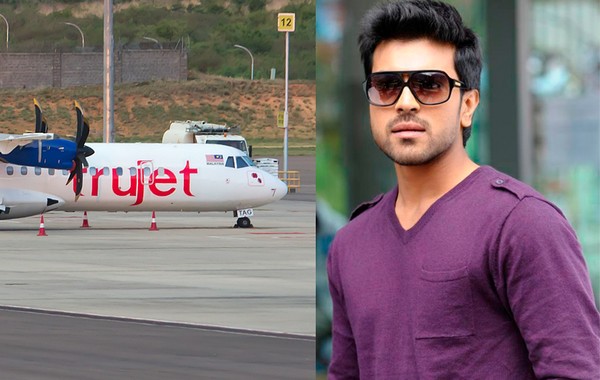 Say what may, within the name of Ram Charan, mega family currently owns an airline themselves, and it's "TruJet". and that brings not just pride to mega family, there also are some troubles thrown at them. It's not from the business side but from simple traveller's point of view.
The other day hero Saidharam Tej and his SFS Film Maker Harish Shankar have flown with TruJet Airways to reach Tirupathi and offered special poojas at Tirumala shrine. What if these 2 travelled in any other available carrier sort of a SpiceJet, Air Costa or the other airline? there's an opportunity that people might say, once the relations itself don't seem to be traveling in their own airlines, why would others like to travel in them? And if Mega family actors and related celebrities travel in TruJet perpetually, then they will say what's this exaggerated promotion needed for?
Mega family actors or their close friends may travel on TruJet or not, simply they will get both praises and brickbats. that is the drawback with society when one includes a business that may attract many varieties of shoppers. For real air travellers, what matters is that the price tag value, and whoever offers a low airfare can win their hearts, it perhaps TruJet or the other.