Praneetha is best Domineer than samantha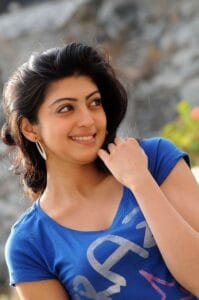 She has best, expressive and big eyes with a beautiful face. She is a performer indeed and ready to ooze glamour if given an oppurtunity or on the demand of character. The girl about whom we are speaking about is Praneetha who bagged a big opportunity to romance with Power Star in 'Atharintiki Daaredi' and the movie seems to be working in her favor. As per the critics and audience point of view, Praneetha has in fact stolen the show from samanta in first half of the movie.
Sam was given a passive role in first half with most of the story driven around Praneetha and her romantic track with Bharath Reddy. Yes, it is only in second half that Sam becomes active but with too much of liberty in Sasi's characterization. Audience could not find the past spark in her face. Whatever it may be, samanta remains the lucky mascot for all our heroes and here is one more hit into her credit.