Poonam Pandey ALS Ice Bucket Challenge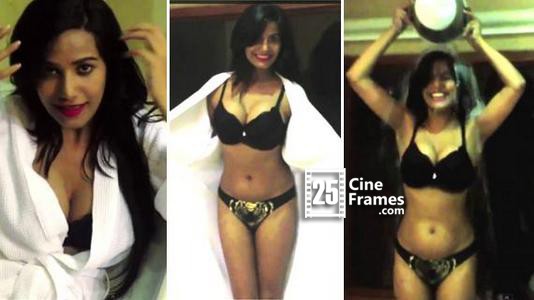 A lot of fans have challenged Poonam Pandey for ALS Ice Bucket challenge. She accepted the challenge and challenged the three best Khans of the industry; Salman Khan, Shah Rukh Khan and Aamir Khan. Poonam Pandey was in her bath tub, and removed her bathrobe, and was skimpily dressed.
The always sizzling Poonam Pandey felt very cold when she took the challenge. After one shot of ice thrown, she took a break and poured the rest of the ice over her head.