Son of Pawan Kalyan and Renu Desai, who are not together as of now, have gone through many injuries as he fell down from the bicycle.
This incident happened in Pune. Immediately, Renu took her son, Akira to one of the best hospitals. Renu was very upset and disappointed with the way the hospital staff has taken this injury in a very casual way. There was also a delay in the treatment. Renu declared the news in the twitter and also through the tweet hinted about the carelessness of the doctors,' Akira had bad cycle accident, got him to one of the best hospitals and in-spite of seeing an injured child, the delay in treatment and waiting and insensitivity.'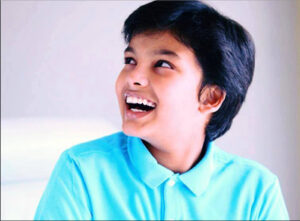 Renu was very angry with the way there was no response towards her kid. She bursted out on the social networking, twitter and wrote,'Rather, directly die, than go to big hospitals for treatments! The insensitivity of the entire system from docs to nurses kills the human spirit!'
Renu was already upset with her son's injury and the response of the doctors and the hospital staff made it more worse. Later, she informed on twitter that everything was fine, saying that," He has a hand fracture, lots of face, knee, shoulder and elbow wounds. But he is okay now. Thank you sincerely for all the wishes for him".
With this news, all the Pawan kalian fans were also very upset with the incident, both, the followers of Renu and Pawan Kalyan were worried about Akira, but with this tweet, everyone was in relief.
Renu also gave an initiative to a debate and discussion on the social networking regarding the poor and careless treatment given by the doctors at the private hospitals.
Stay tuned for more updates.