Tollywood Mega Star Chiranjeevi is all set with his Career and he is now coming back to back with his 'Khaidi no 1' while his son Mega Power Star is coming after a long gap with 'Dhruva', meanwhile, the reports say that Ram Charan's is planning his new house as Mega Palace.
Presently, Ram Charan is busy in his Dhruva promotional and his new house in Hyderabad is making Headlines too, this new "Mega Palace" is being built in Banjara Hills and it is said that Ram Charan's wife Upasana Kamineni is taking all the responsibilities for this new Mega Palace, she herself grounded to closely monitor the work and to monitor the decors of their new house, it is said that they had dedicated Partitioned for the Megastar  Chiranjeevi's legacy. A speculation has it that this grand new Mega Palace is worth more than 90crore!!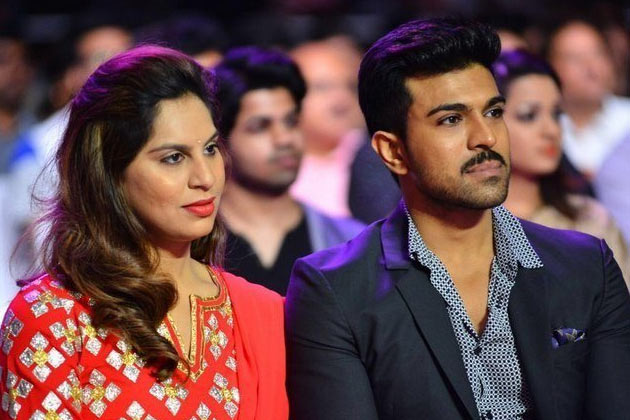 This house is taking shape under the noted Fashion Designer and the talented top-most Interior Designer "Tarun Tahiliani", he is very experienced that he designed the houses of many Bollywood Stars and other celebrities in the past also. Tarun has been working on the Designing part now since last one month with Charan and Upasana's specification in mind. This whole work is taken into her hands of Upasana which Ram Charan is busy with the promotions of his film.
This Mega couple had the longest discussions with the Interior Designer Tarun Tahiliani about the interior looks and their specifications of color, style and various other elements in the Interior as per their interest. Revealing about the discussions of the Mega Palace Upasana took to her Twitter to the house and said that "When Mr. Charan and Tarun Tahiliani get down to make a super royal residence for us. Can hardly wait to move in soon. Shortsighted rich classy immortal plans". So, this is going to be no-less than a massive Baahubali set!"
Ram Charan is planning to move into the new house Mega Palace as soon as possible and it is aid that he will be moving in early 2017, currently, he is working on the Director Surender Reddy's Dhruva which is produced by Geetha arts and is waiting for its release.