Mega Hero Ram Charan Serious About His Appearance
Mega family Hero Ram Charan is one of the popular actors of the Tollywood film industry who was loaded up with lots of talent. The hero has done few numbers of films since last few years but success was escaping from him with last few films. Rama Charan has been looking for one blockbuster or hit movie but till now the things where not getting favor to him. In order to get success, it seems that Ram Charan is working hard for his upcoming film to grab the attention of the audience with his action and looks. He has few plans for his upcoming film and to know those details, you have to go through the below given information.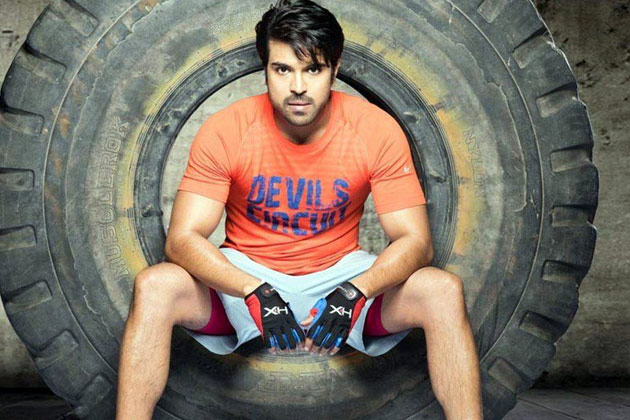 Charan New Plans for New Look in Thani Oruvan Remake
Making changes to his plans, Thani Oruvan seems to have opted for doing a remake film which is Thani Oruvan this time for his upcoming movie. To look best from his part, Cherry is said to have hired few personal trainers from the city Mumbai and he is trying his best to showcase a completely new look in that movie.
As per few reports, it is also said that, Charan has set up a personal gym for him and that he is making sure to get a chiseled body to look completely in a new way in his forthcoming movie. As per the sources, it is heard that Ram Charan would be showcasing or will be seen in a six pack look for this remake movie. Apart from taking at most care of his body look, it seems that cherry has also wanted to transform his hair style and after that he will be seen in a rugged mustache in the movie. Tentatively the title of the remake movie would be Dhruva, which will be directed by Surender Reddy.