Krishna Vamsi explained Srinu Vaitla's failure secret!
Senior PRO helping Swetha Basu in Prostitution | Catherine Tresa Latest Hot Spicy Photoshoot | Ram Charan Teja Warning to his fans!!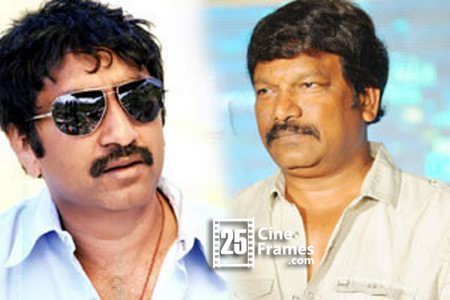 Krishna Vamsi is in full swing with the success of "GAV". This flick got fresh talk from the audience and the 4 days holidays turned out to be a luck factor for "GAV". Collections are on perfect form and we can expect this venture to touch 50 Crores at the box office.
SRK's Son Aryan Khan Big B's grant daughter Navya Naveli MMS Video Leaked | Hero Aadi and Aruna Engagement Photos | RGV's Savithri Spicy Hot First Look Posters
Speaking to the media, Krishna Vamsi shared his success secret. He mentioned that there is difference between his previous family entertainers "Murari", "Chandamama" and "GAV". He stated that several producers approached him soon after these hits to do the same story flicks with other heroes.
He mentioned that he is not that type of a person who goes with similar stories. He stated that even if producers approached him with high standard offers, he kept all of them aside. He finalized that this attitude saved him from failure. It is a noted fact that Srinu Vaitla faced failure due to the repetition factor and Krishna Vamsi explained that it is in the hands of directors to convince the film producers to do another story rather than the similar venture.
Ram charan's dialogue in GAV targets Pawan Kalyan? | GAV 3rd day Third day Collections  | GAV overseas in LOSS due to Ram Charan?