Jr Artist Anusha Arrested In Police Raid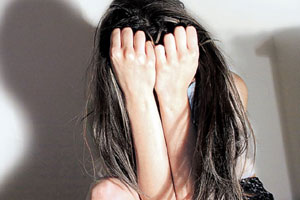 Yet another sex racket is unearthed by Hyderabad police today with Junior artist Anusha arrested by Cyberabad police for allegedly running a sex racket in Uppal and Bharat Nagar areas. A special operations team has jumped into action after receiving a tip off from informers about a prostitution racket being run by a film-fraternity member.
With places like Uppal and Bharat Nagar being known for low key surveillance of police, many sex-racket organisers are said to be choosing these places. Police are expecting a major breakthrough regarding involvement of various cine-industry related sex workers and pimps after the arrest of Anusha.
[youtuberesponsive listtype="custom" listvalue="KU_gSaCKXVA" center="true"]