Jeevitha Rajasekhar jailed for 2 years in cheque bounce case
Nara Rohith's Self Jokes Like Jr.NTR | Mahesh requested Trivikram Srinivas? | Bad news for Gopala Gopala?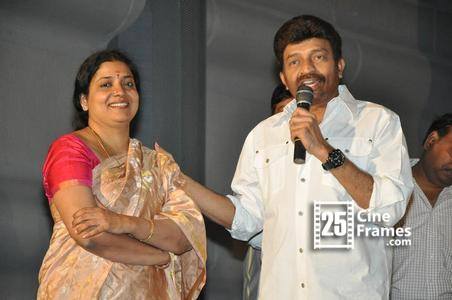 The Erramanzil court has on Monday sentenced actor-turned-politician Jeevitha Rajasekhar to a two year jail term in a cheque bounce case.
According to sources, producer of the Telugu movie 'Evaidaithe Naakenti' Sekhar Reddy has filed a case against Jeevitha in the Erramanzil court.
Samantha Dress Change Leaked Video ! | Gopala Gopala First look details | Srihari Wife Disco Shanthi Health Condition Critical
Earlier, Jeevitha had given the producer a cheque of Rs. 22 lakhs for obtaining the rights of the film. With the cheque bouncing, the producer approached the court for justice.
The court on Monday ordered a two year jail term and slapped a fine of Rs. 25 lakhs on Jeevitha.
[youtuberesponsive listtype="custom" listvalue="UeF1b_4Qjlo" center="true"]
Jeevitha was involved in another cheque bounce case dating from 2012. In that case also a local court had issued a Non-Bailable Warrant (NBW) against Jeevitha, wife of film actor Rajasekhar, in October this year.
V V Vinayak's Remuneration More Than Rajamouli? | Actress Anasuya had Tattoo on her chest | Jr.NTR Remake